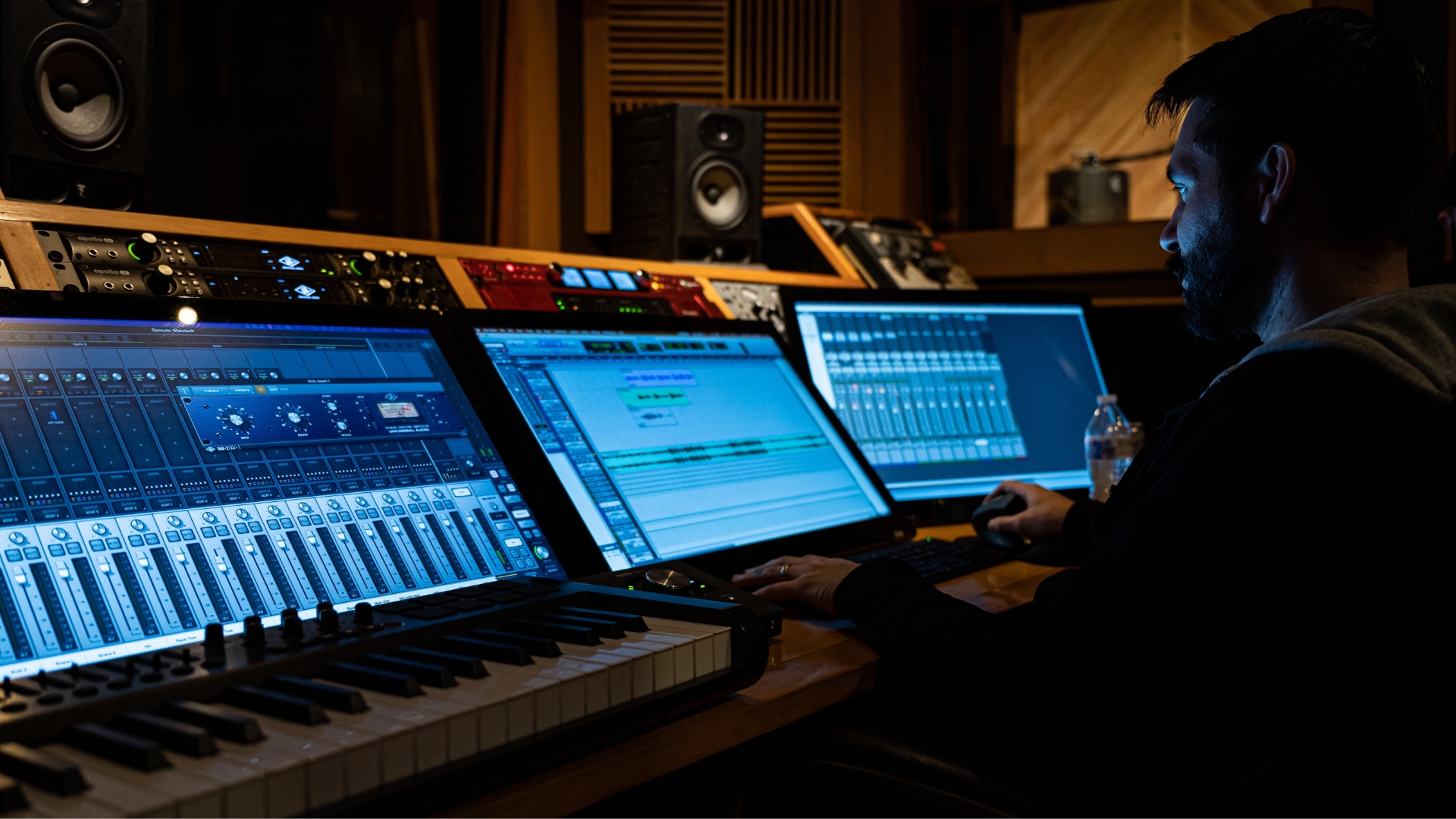 WHAT WE DO // CREATIVE SERVICES
Audio Production & Podcasting
Audio branding is a new and exciting way to bring your voice (literally) to your business. Overtime's team can help plan, script, record, and produce your audio or even longer term podcast so you can take advantage of this new trend!
Why do you need an audio production partner?

Capture New Markets
There's a vast market of people who enjoy quality podcast material, almost regardless of the topic. Our team can help produce a top tier podcast so you can reach all new potential customers and clients.

Establish Your Expertise
Establishing yourself as a market expert takes time and a legacy of content that proves you aren't new to the game. Overtime can help build that content and make you the experts to your listeners.

It's A Blast
Ensuring that your investment is treated respectfully is important, but at the end of the day, it's just plain fun. Bring in your co-workers, clients, and friends to memorably capture the spirit of your company.
Craft Your Company Narrative
When it comes to the world of podcasts, users find themselves with an almost infinite amount of options. The trouble isn't just about making yours a higher quality than the existing options, it's about the ability to market the idea as a core concept. When it comes to audio branding, there's a wild and undiscovered avenue for companies to make their mark while establishing themselves a as a market expert. Overtime's audio production team can work with you to find your company's voice and wrap it in narrative format, allowing for an interesting, dynamic, and fun experience for your users to get to know your company in a more intimate setting. There's nothing quite as effective as "word-of-mouth" advertising, and listeners are more inclined to buy from someone who's voice they can actually hear. Take advantage of this new advertising venue!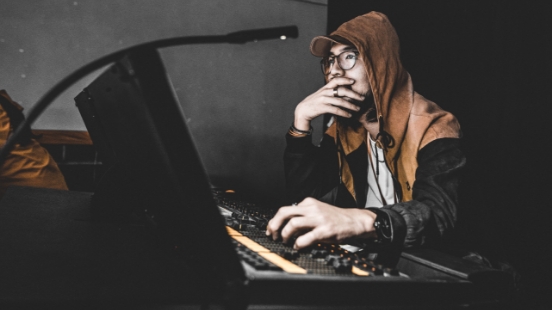 Are you ready to create a memorable audio experience?
Overtime's multimedia team is ready to help! Tell us a little about your company and the sort of audio project you're interested in, and we'll get going!